Company Profile & Product Details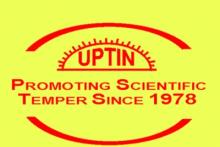 Exporter, Manufacturer & Supplier of Scientific instruments, laboratory equipment,analytical instruments from Delhi, India.
Manufacturers of analytical instruments, pharmaceutical instruments, electrical testing measuring instruments, electronic testing, measuring instruments, oil testing instruments, petroleum testing instruments and soil testing instruments.
Battery Operated Taps, Valves, Amplifiers, Battery Chargers, Automatic Battery Chargers, Laboratory Instruments, Lamps, Multimeters, Power Supplies, Overhead Projectors (OHP), Resistance Boxes, Rheostats, Signal Generators, Wire, Step Down Transformers, Projection Systems, Battery Acid (7664-93-9) available from Up-to-date Industries based in Delhi.
5572, Basti Harphool Singh, Sadar Thana Road,, Delhi, Delhi & NCR-110006